Nov. 19
Football Brisbane Partnership
Became Football Brisbane's preferred governance provider with our portal made for club committees.


Aug. 19
ClubsTHRIVE Scale Up accelerator
Selected as part of the Slingshotters & ClubsNSW program for smarter operations across 1200 NSW Clubs.


Jan. 19
Netball QLD Partnership
Working with Netball QLD to support netball clubs and associations across the state.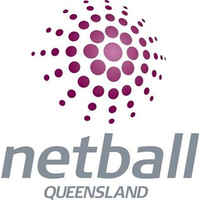 Sept. 18
Impact Academy Accelerator
Completed Social Enterprise leading incubator Impact Academy accelerator program.


Jan. 18
Angel Investment
Investment made by QUT bluebox and Brisbane Angels



Oct. 17
Impact Academy Prize
Process PA was awarded the Impact academy prize thanks to QUT Bluebox.
July, 17
1,000 members
Process PA saw 1,000 members sign on to the software an participated in meetings.
Apr, 17
Westpac Prize
Process PA was awarded the Westpac Business of Tomorrow award for 2017.


Mar, 17
10,000 emails
Users sent a total of 10,000 emails using Process PA software.
Jan, 17
International Sales Partnership
Process PA was white-labeled to serve the Canadian market.
Oct, 16
1,000 files uploaded
Users uploaded a total of 1,000 files using our document storage feature.
Jul, 16
Completed 100 meetings
Users completed 100 meetings using the Process PA software.
May, 16
Product Launched
Product was officially launched and available globally.
Nov, 15
Pre-sales to foundation customers
Pre-launch memberships were sold to foundation customers.
Oct, 15
Startup Accelerator
Process PA was accepted into the first cohort of the River City Labs Accelerator powered by Muru-D


Sep, 15
Incorporation
Process PA was incorporated in Brisbane, Queensland, Australia.