Under Settings, click the button "Account Details" to see your Association Name, Time Zone, Language and Billing Information.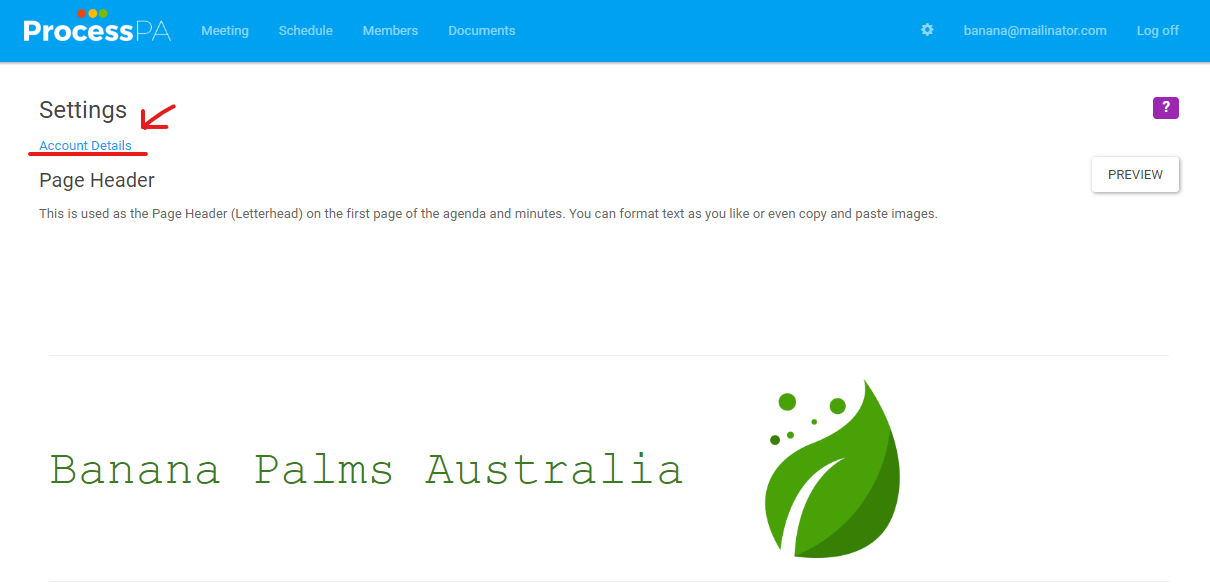 How to Change Your Plan
Your current selected plan is then seen next. This can be changed from Annually or Monthly by selecting a plan at the bottom.

How to Apply Coupons
If you have a coupon code, enter it into the box and press Apply. The coupon will apply and the Next Payment amount will be updated.


Looking for a discount? Ask your affiliate organization if they are partners with Process PA. It's no cost and benefits all member associations.
Purchasing
We use Stripe to process credit card payments. Stripe is PCI compliant and handles billions for over 100,000 businesses. See https://stripe.com.
To make a purchase, click the Purchase Now button and enter your credit card. You payment will be processed, a receipt emailed and account will become Active.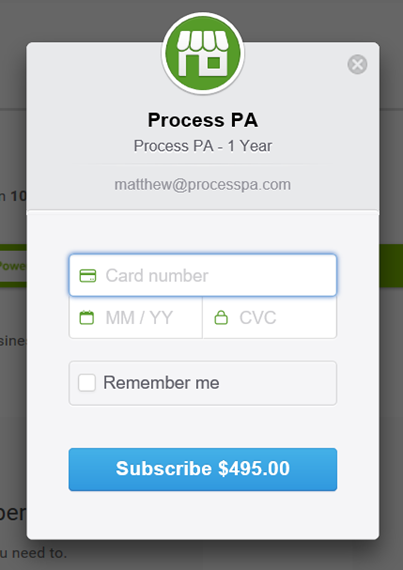 If you require other payment methods, please contact us.